Best Skate Rollerski is the Pursuit Fork Flex!
This fall FasterSkier.com published their skate roller ski review after having tested our Pursuit Fork Flex 620 and 670 mm models all summer. The best rollerski award went to our very own innovative Pursuit Fork Flex!
Full review: http://fasterskier.com/blog/article/living-the-dre...
These rollerskis have a very smooth and snappy ski like flex unlike any other due to the usage of spring steel forks. Many composite frames have a concave flex, and that isn't how a real snow ski flexes. A longer flatter snappy flex is how a snow ski flexes!
These are also lighter than the major composite frames on the market (The 620 mm Fork Flex is 8.2% lighter than Marwe 620 xc), and better weight distribution which creates a higher more ski like swing weight!

In this picture you can see how the 10 mm of frame drop (50 mm top of frame height to ground unweighted) makes the rollerskis more stable. Top of frames are 6 mm lower compared to the Marwe 620 xc unweighted.
The scorecard by the FasterSkier.com testers: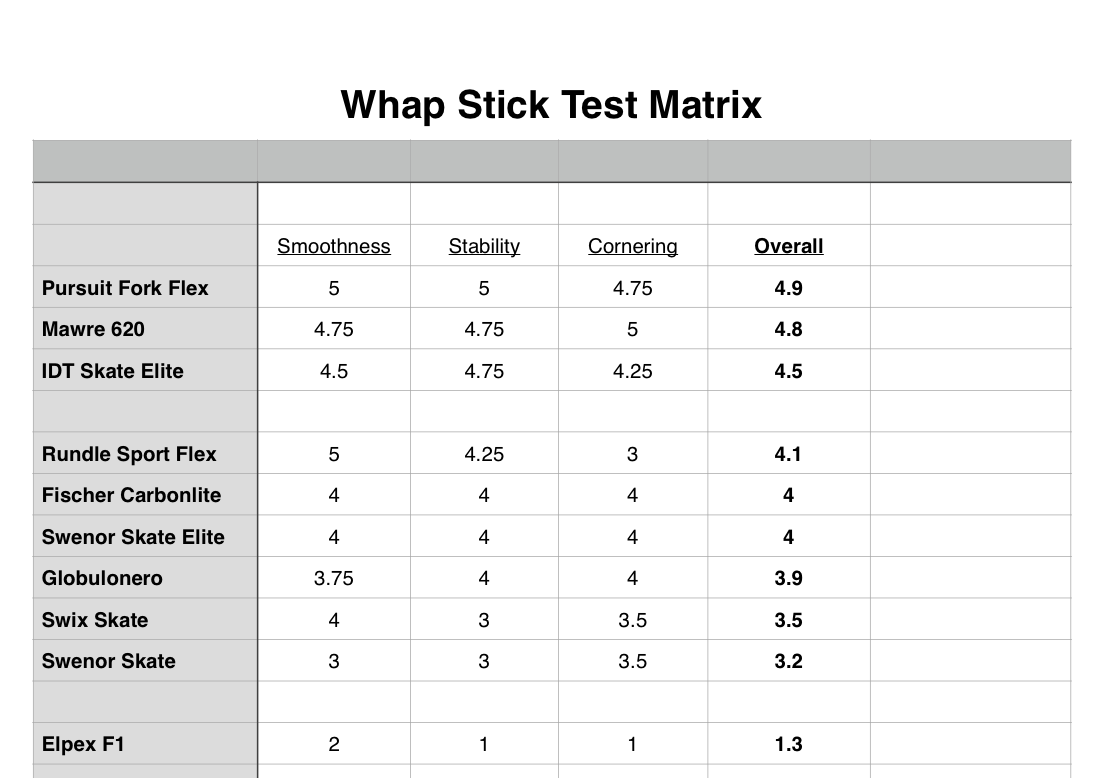 Our innovative rear pull brake was ranked the best rollerski brake on the market by FasterSkier.com as well! We've been selling these for about 5 years. They truly work and you don't realize it's back above your rear wheel as it's so light and doesn't require a further up mounting position of the bindings.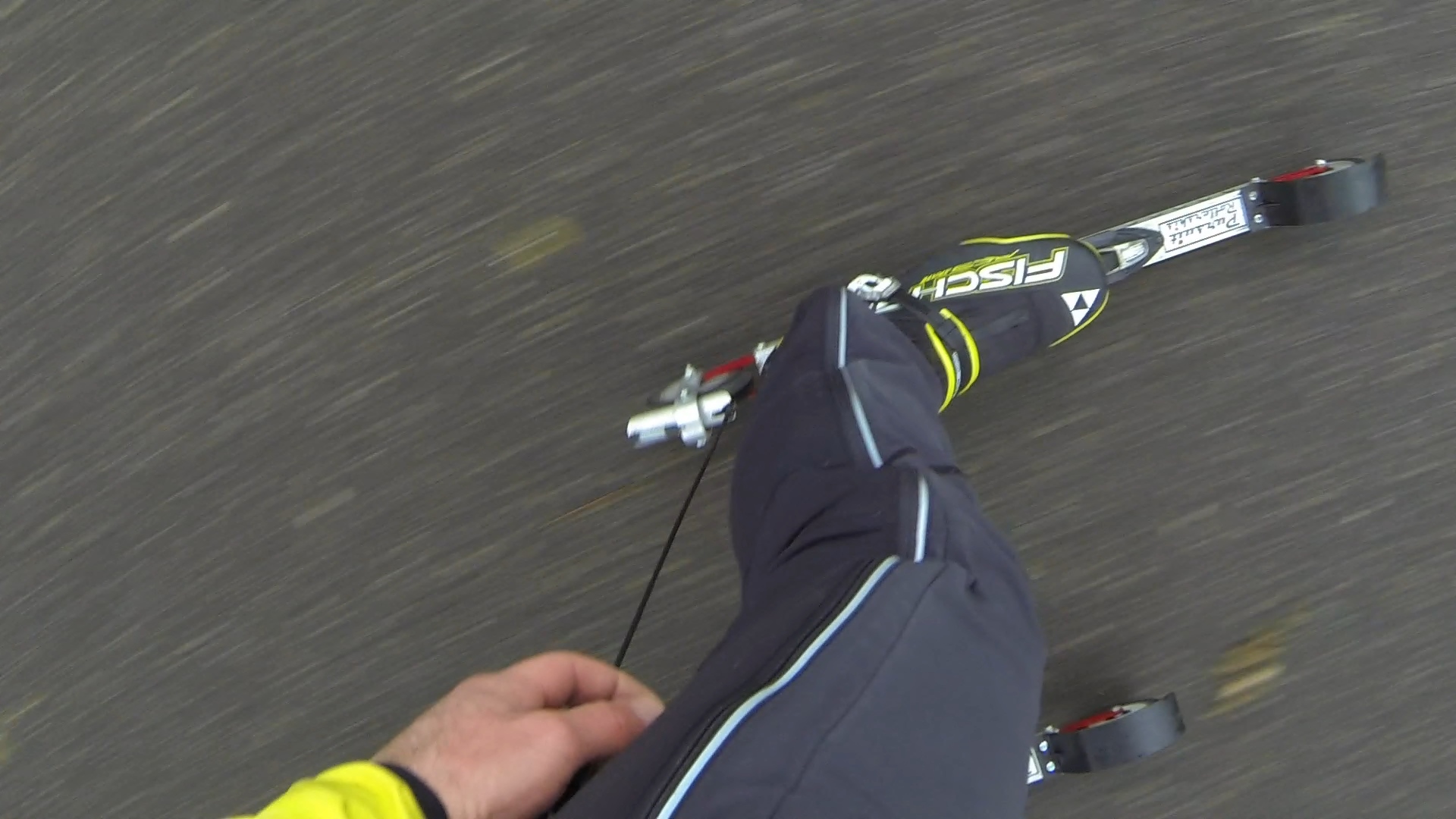 See the brake in action: https://www.youtube.com/watch?v=AresqiOmQ00